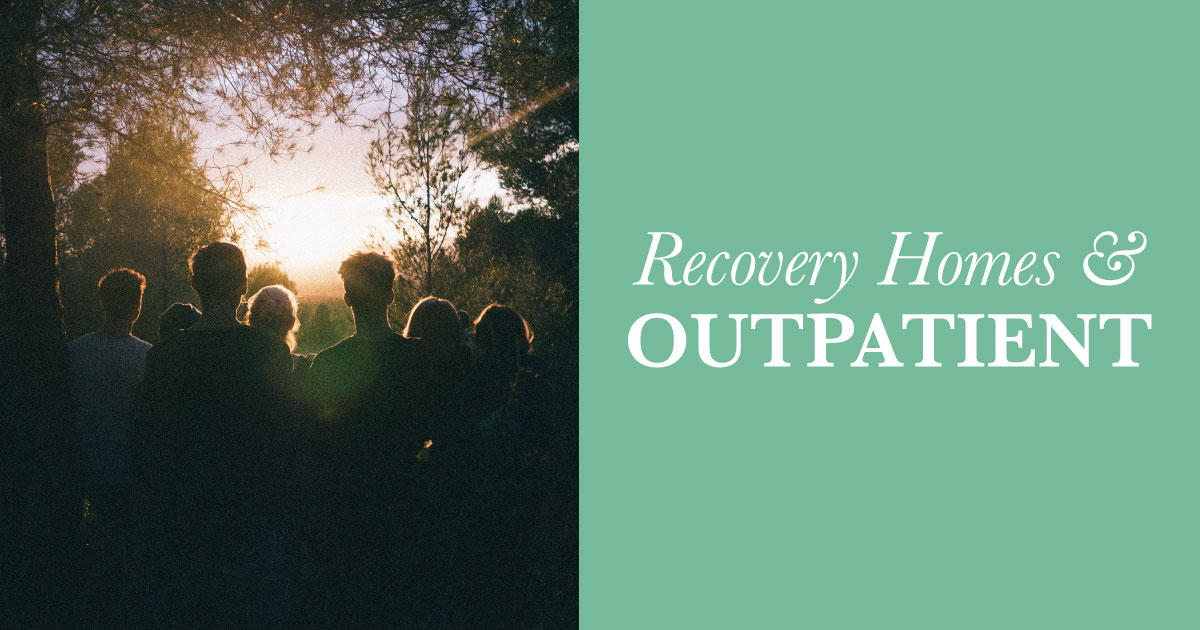 Addiction affects every individual differently, and these differences may be medical or social in nature. Personalized, intentional treatment is needed to help patients break their addictions and live normal lives. This type of major recovery from addiction isn't possible overnight. Comprehensive addiction treatment is needed to ensure a loved one stays sober for good.
The combination of intensive outpatient treatment and recovery community living offers unique advantages for those struggling with addiction. In many cases, this approach to therapy offers a more reliable, cost-effective and insurance-friendly option compared to traditional inpatient models. Learn more about this treatment format so you can make the right recovery decision for yourself or a loved one.
What Does an Intensive Outpatient Treatment Program Look Like?
For many individuals, starting treatment can be incredibly difficult. Going from an environment filled with drugs and temptation to living in a safe and sobriety-focused community can be a major change.
Unfortunately, insurance companies usually only cover inpatient treatment plans for a few weeks, if at all. This is hardly enough time for effective treatment. Thankfully, help is available through addiction recovery homes that are connected to partial hospitalization (PHP) and intensive outpatient programs (IOP). These programs usually last longer than the typical 30 days, and they happen to be more insurance friendly.
Recovery housing accommodations provide those who want to get help with regular therapy, training, education and encouragement through daily visits to a treatment facility. The recovery community also provides these individuals with a peaceful, distraction-free environment to return to each night.
Living in Addiction Recovery Homes
What can individuals expect during their stay in a recovery community? Unlike in an inpatient program, a medical staff does not need to routinely monitor those in a recovery community. These clients are allowed to (and expected) to attend school, work a job or both.
Residents also have opportunities to engage with people going through similar challenges and attend recovery workshops or support meetings with their neighbors. This community aspect is an important part of what makes partial hospitalization and intensive outpatient treatment in a recovery community so helpful for individuals trying to overcome addiction.
It is also important to note that in order to remain a resident in a recovery home community, patients must agree to refrain from using drugs or alcohol. They may also be expected to keep to a curfew, perform chores and submit to other occasional accountability checks to ensure that they are staying sober.
Treatment Options Available Through PHP and IOP
Patients in outpatient therapy typically have a number of personalized treatment options to choose from. The following are just a few of the treatment services available in most reputable PHPs and IOPs:
Group and individual therapy
Family education and therapy
Relapse prevention skill-building
Education on managing cravings and addiction triggers
12-step meeting attendance
Benefits of Outpatient Care and Relapse Prevention Education
Now you have a better idea of what goes on in recovery communities that partner with outpatient care programs. The advantages of this approach to recovery are uniquely beneficial for those who are serious about quitting their addictive lifestyles.
What can this combination of recovery services do together that makes them so effective? The following are just a few of the special benefits that come from bringing a community focused approach to outpatient therapy:
Reduced Rate of Relapse
Those who attempt to quit substance use and acclimate to regular life without help quickly find themselves at a high risk for relapse. That could be part of the reason that the rate of multiple relapses in some individuals is so high.
Receiving outpatient recovery treatment (through a PHP or IOP) while living in a recovery home provides more structure and additional education as individuals learn to adapt back to their normal lives, especially if the program is longer. This extra guidance goes a long way toward limiting a person's chances for falling prey to a relapse.
Greater Mastery of Recovery Skills
Practice makes perfect, especially when it comes to unlearning habits during addiction that now put a person's sobriety at risk. The support provided by outpatient therapy connected to a recovery community gives individuals ample opportunity to learn and practice relapse prevention skills.
Lifelong Support System
Those who have been through the pain and loss felt in addiction can offer a unique type of help and support those who are still struggling to get sober. Individuals living in a recovery home will have abundant time to make connections with other people who are dealing with similar issues.
The bonds made during this time can be life-saving down the road. Friends made during outpatient therapy and in recovery homes make the perfect sponsors and accountability partners to those who have completed treatment and returned home to daily life.
Addiction Recovery Is Possible
There's no point in trying the same approach to addiction recovery if you keep seeing the same negative outcomes. This includes those who have gone to an inpatient program and not found the results they were looking for. Everyone needs to walk their own path to sobriety by figuring out which treatment styles are most effective in addressing their personal addiction problem.
Maryland Recovery's model of treatment places patients in recovery housing in Bel Air, MD and allows them to progress through our partial hospitalization and intensive outpatient programs. We deliver all treatment at our outpatient facility in downtown Bel Air.
We offer our treatment and recovery housing accommodations for up to 90 days, which gives patients a higher chance of achieving long-term sobriety. Learn more about the first phase our program by clicking below.
Explore PHP at Maryland Recovery
Reviewed by Christopher Schwartfigure MS, LGPC, CAC-AD