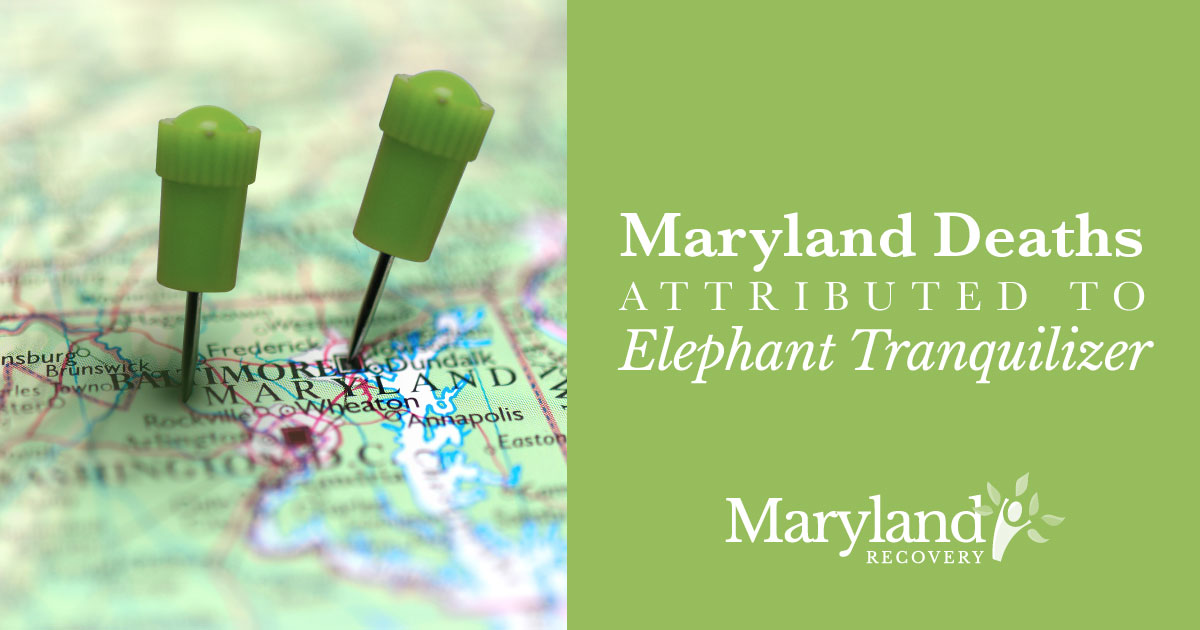 In Maryland and across the United States, health professionals and police are dealing with an uptick in the number of overdose cases due to carfentanil, a synthetic opioid some dealers are lacing into the heroin they sell to addicts. Already linked with several fatalities in Maryland counties, police expect more carfentanil deaths to be forthcoming.
State Officials Express Concern About Carfentanil Deaths
Both the health care industry and the police are issuing special alerts about the threat that carfentanil deaths pose to the community. Responding to warnings from clinicians who have worked with overdose patients and more than 1,200 carfentanil deaths across the state in 2015 alone, Maryland's governor declared a state of emergency. Communities hit hardest are still reeling.
Maryland is just one of many states hit by a wave heroin-related carfentanil deaths. The drug combination has already taken lives across states in the Midwest, including Michigan, Kentucky and Ohio. As of May 13, a recent police raid in neighboring Pennsylvania uncovered heroin, methamphetamines and a drug believed to be carfentanil.
Two Anne Arundel County Residents Related to Carfentanil
Although many of the details are still under investigation, authorities have confirmed that two Anne Arundel Country residents have died after using heroin laced with carfentanil.
One of the deaths occurred in Pasadena on April 1. A second occurred in Linthicum on April 12. A spokesperson for the county police department did not release any other details about the two individuals.
Carfentanil Death Also Occurred In Frederick County
Another Maryland death attributed to a carfentanil overdose occurred in Frederick, marking the county's first carfentanil-related overdose death. The man was 56 years old, and the incident occurred on April 7. Officers discovered a powdery substance on the man's coffee table in his apartment. They believe he purchased the carfentanil, believing it to be heroin or another street drug.
Police are looking for connections between all three victims and any dealers who could be selling carfentanil-laced heroin. In addition, detectives are investigating the people who died to see if there is a link between them.
State Expects More Carfentanil Deaths From Tainted Batches
Heroin is typically sold in batches, amounts meant to supply 10 to 50 addicts. Multiple cases of a carfentanil overdose typically indicate that an entire batch in circulation has been tainted. More deaths are likely to follow.
To make matters worse, naloxone, the medication used to resuscitate someone suffering from an opioid overdose, is less effective at stopping a carfentanil overdose. Individuals who overdose on carfentanil require several doses of naloxone to be resuscitated.
Carfentanil is extremely potent and was never meant for human consumption. In fact, the drug's primary use is as a tranquilizer for large animals such as elephants and hippopotamuses. Overdose victims are unaware that they are ingesting carfentanil, which is 5,000 times stronger than heroin and 10,000 times stronger than morphine, according to the U.S. Drug Enforcement Administration.
A Warning for the Community
Despite special alerts from the Anne Arundel County Department of Health to drug treatment centers and other community groups over the weekend, concerns are still high. Part of the problem is how difficult it is to distinguish carfentanil from heroin. A single grain of the synthetic opioid is enough to produce a high or an overdose. It can be absorbed through the skin, posing a risk to anyone who might touch it.
Maryland addiction counselors are warning those struggling with substance abuse about the new drug threat and reminding them how it's impossible to predict what other drugs are used to cut heroin.
All addictions have the potential to be deadly, but carfentanil presents a new and eminent threat to those struggling with heroin addiction.  If you or someone you know has an opioid addiction, they may also be at risk for a carfentanil overdose. Thankfully, help is not far away. Reach out to Maryland Recovery to learn more about programs for addiction and mental health treatment to help people get back on their feet.
Reviewed by Christopher Schwartfigure MS, LGPC, CAC-AD